A few weeks after the death of George Floyd and amid the protests that ensued, The New York Times ran a story announcing:
AN AWAKENING IN AMERICA IS PRYING AT RACISM'S GRIP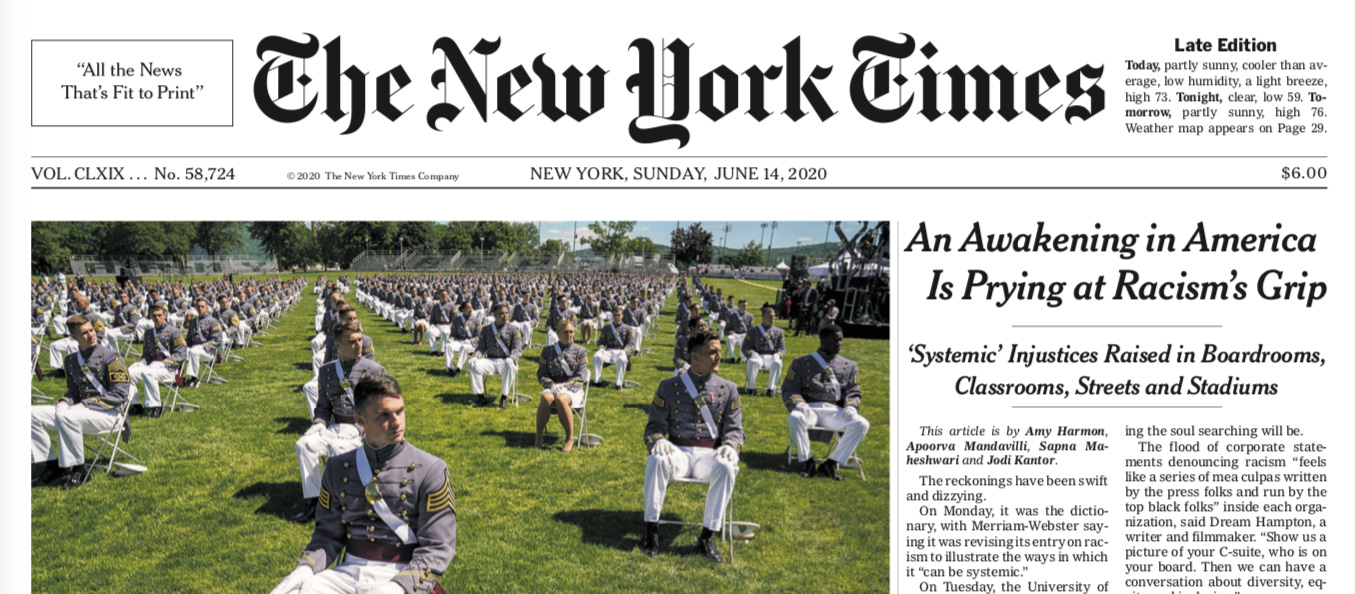 The headline was, in a word, surprising. Hopeful even. For months, the news has been nothing but gloomy - political crisis after political crisis, disasters related to climate change, and the coronavirus pandemic and its mounting death toll. On that one Sunday, however, The New York Times highlighted an American awakening. 
Awakening means "an act or moment of becoming suddenly aware of something." Although it refers to any shift in awareness, awakening often carries spiritual connotations, and many religions use the term to describe enlightenment, becoming more aware of the sacred, revitalization of tradition, or reclaiming faith. 
Twinning awakening with America, however, holds specific significance. Historians have long identified three Great Awakenings, periods when extraordinary religious enthusiasm combined with political upheaval to radically change the direction of American society: the First Great Awakening, 1730-1760; the Second, 1800-1830; and the Third, 1890-1920. During each, old patterns of religious and social life gave way to new ones and, eventually, spawned new forms of community and politics that revitalized America's sense of purpose and identity. 
Awakenings are sometimes confused with religious revivals, but that's a mistake. Revivals are essentially rituals of personal faith renewal, often emotional, and always involve a conversion of some sort – like what happens at a revival meeting or an evangelistic rally. 
An awakening is a much larger, communal event. Awakenings aren't only about individuals – they are cultural movements whereby entire groups of people shift their perceptions regarding fundamental questions of self, citizenship, justice, and God. They aren't the property of one religious tradition – and they don't usually result in numerical growth in conventional religious bodies.
William McLoughlin, the late professor at Brown University, insisted that awakenings were movements of "cultural revitalization" that "eventuate in basic restructuring of our institutions and redefinitions of our social goals." He went on to claim that awakenings started when old systems broke down:
… in periods of cultural distortion and grave personal stress, when we lose faith in the legitimacy of our norms, the viability of our institutions, and the authority of our leaders in church and state.
Cultural failure initiates awakening – from this upheaval a new vision and new practices of faith and politics emerge. In American history, each successive awakening caused similar results: a larger, more inclusive understanding of who counted as a citizen and fairer distribution of social goods, extending the hope of America beyond the boundaries of the past. Never an American utopia, but always a broader nation.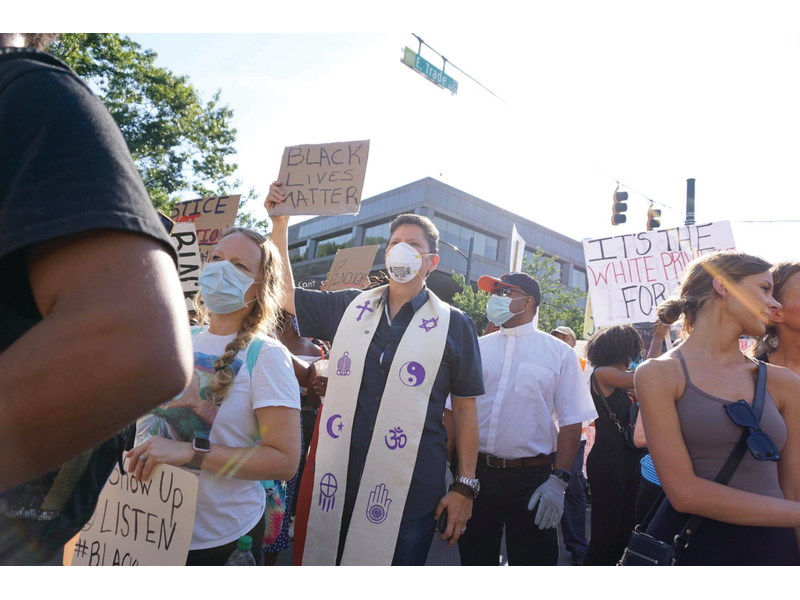 To proclaim an American awakening is underway is to claim this history – that we are in an extraordinary period of change, one brought about by lost faith, social disorientation, and cultural distortion, that will result in bringing in those who have been marginalized and create a politics whereby more can flourish. To insist that this is an awakening is to insist on hope – that distress and chaos are not the last word. 
There's another important aspect to awakenings. They spark intense counter-awakenings, nativist movements designed to limit – not widen – the American project. While every genuine awakening has resulted in an expansion of rights and citizenship, every counter-awakening insists that institutions have failed because they have not been faithful enough to the past. The way forward is back – to some more pristine time when the right people were in charge and right ideas held sway. The solution to cultural distress is restoring the good order of an earlier time, and finding scapegoats to blame.
The incipient possibilities of awakenings are often threatened by powerful forces seeking to abort the future - the fearful who sow widespread doubt, those who despair over what has been lost, and some who resort to violence against those they deem "foreign." We see this now – MAGA, the Trump campaign, religious fundamentalisms, and QAnon conspiracy theories (Q is so clever with its counter-awakening that it has even appropriated the language of Great Awakening – but that's a linguistic and historical sham).  Truth be told, awakenings aren't easy. They aren't magic. Awakenings make people face what has failed and call forth courage to resist their deepest fears, stressing a nation to the point where change seems impossible.
This is the good news: there would be no backlash if there were no awakening.
Indeed, the presence of nativism, of a counter-awakening, actually proves how widespread and compelling an awakening has become. This is part of the deeper spiritual process of cultural revitalization: opposition is evidence of a genuine American awakening.
Is this the Fourth Great Awakening? Perhaps a Fifth? Maybe it doesn't matter how many there have been before, only that we are in the midst of one now. We are waking up. Even The New York Times says so! We are waking to see ourselves, our neighbors, our history, and our world from perspectives we never imagined. Awakening opens the imagination toward what might be, a dream we dare to dream, to actually be America.
If you want to hear more about Awakening Now, you can listen to this conversation from Sunday, August 16 with me and the Rev. Dr. Simon Mainwaring, hosted by All Saints Episcopal Church in Atlanta via Zoom.

Also, in 2012, I wrote a book - Christianity After Religion - about the possibility of a new Awakening, including a chapter on the power of counter-awakenings. A good number of readers have told me that it speaks even more strongly today toward what is going on than when it originally appeared.
The quotes in this post are from Christianity After Religion.
* * * * *
SOME INSPIRATION FOR REFLECTION:
"You have to describe the country in terms of what you passionately hope it will become, as well as in the terms of what you know it to be now. You have to be loyal to a dream country rather than to the one to which you wake up every morning. Unless such loyalty exists, the ideal has no chance of becoming actual." - Richard Rorty
Hold fast to dreams,
For if dreams die
Life is a broken-winged bird,
That cannot fly.
- Langston Hughes